Moving to a new city such as Queens in NYC can be a really exciting experience. However, there are various things that you should consider while moving to Queens. Following section will give you a gist of such things that you should bear in mind.
Things to Consider
Choosing a Neighborhood
Since Queens is a large city, it can be a difficult thing to decide as to where in Queens you should stay. The choice depends upon several factors. For instance, the choice of locality will depend upon its distance from your office. Moreover, it will depend upon the type of accommodation that you're looking.
Moreover, if you have kids, it's important to consider and check whether the chosen locality has good schools or not. Though being a non-resident for Queens, it can be difficult for you to say which schools are good and which aren't. In such cases, your broker can be helpful. You can ask him to advise an accommodation as per the best schools' availability.
However, you should yourself also check top schools in Queens and choose an accommodation accordingly. This is important for cross-checking since not all the claims made by brokers are true. Another option is to visit the place yourself and check if everything is as per what broker claimed or not.
Nowadays, hiring an independent agent has become common. You can hire an agent online to check the creditworthiness and details of the accommodation advised by your broker. Such agents charge some fee and accordingly provide you true information.
Travelling in Queens
When you're moving to Queens, with your whole family, it's important that the chosen accommodation has nearby facilities. Such facilities might include schools, colleges, restaurants etc. It becomes very important if you have kids and elderly, since travelling long distances in that case can become inconvenient.
You can spend some time online to check whether Queens has good transportation system or not. If yes, which are the cheapest and most reliable modes of transport if you're travelling with kids and/or elderly.
One great way to avoid much travel is by purchasing apartment in an area which has nearby facilities such as restaurants, schools etc. You can mention your preference to your estate consultant. He/she will suggest you the apartments that are close to basic facilities. This will help to save your time and avoid much travelling.
However, there's one thing that you should keep in mind here. Only availability of schools and/or colleges in nearby areas isn't sufficient. It's important to cross-check online that the schools are good. Here, an estate consultant might not be that helpful. Henceforth, you're advised to spend some time online in researching on this and then decide accordingly.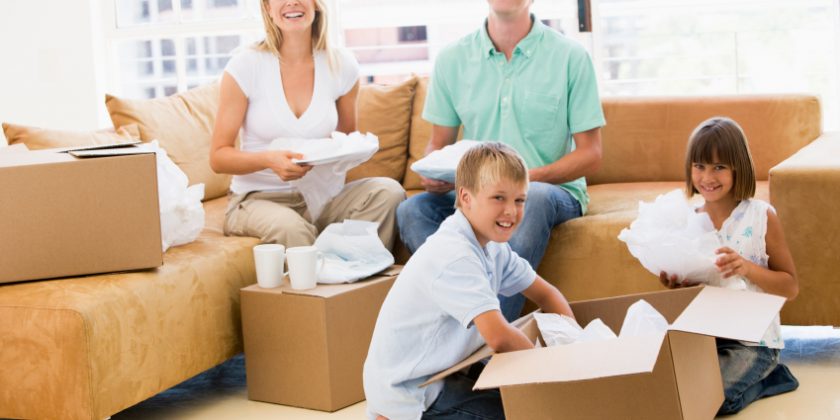 About Storage Facilities
In case, you have already put your present house on auction or sale, you might need storage services to keep your belongings. It's important to look for a suitable storage unit in Queens. There are several good Queens Movers which also provide storage facilities. You can reach out to them for finding suitable storage facilities.
However, it's important that rather than just blindly signing a contract with a moving company, it's important to be sure of your requirement. Space requirement for keeping items will depend upon the total volume of the items. It's important that that chosen storage unit has ample space to avoid any damage. It's better to take measurement of the items that you need to store such that there isn't any overlapping of products.
Check the Moving Costs
After deciding that you actually want to move to Queens, it's important to think about the movement. Moving to a new city such as Queens can be a challenging task. It will require not only packing and arrangement of belongings, but also their transportation and disassembly.
There will surely be lots of items including heavy furniture and delicate materials. It's important to plan your movement in a way that there's no damage to materials during transit. At this point, you should reach out to movers NYC who have expertise in handling material movements to various cities of NYC such as Manhattan, Queens etc. Following section will tell you how professional movers can help.
How can Moving Companies Help?
Professional Handling
Professional moving companies have expertise in handling delicate and heavy items. They can assist you to move the materials from one place to another without causing any damage or delay.
They have professionals who have ample knowledge about packing the materials. Professional movers prepare a checklist of the items that need to be transported and then start moving the items. This ensures that nothing goes missing and everything reaches to your new accommodation without any delay.
No Delays and Injuries
When relocating homes, you will be moving heavy furniture items and other household belongings. If you don't have the necessary skills and tools, then there are chances of you injuring yourself, while moving heavy items. If you have children running around, then you must not take that kind of risk. Just call the professional movers and allow them to do the job, while safely watching from a distance.
Moreover, there can be a delay in the process if you do things on your own, particularly because when you will do the things, you will either do them alone, or by inviting 2-3 friends etc. On the other hand, moving companies have a team of material removalists who can make the process work much faster.
Knowledge of local area
Since local movers have been in the place for quite some time now, they will have adequate knowledge about the less crowded roads, shortcuts, etc. This information can be very useful while moving to a new city. If there are any traffic jams or road blocks, these professional movers will know about which alternative routes to use.
To conclude, professional moving companies can make your movement to a new city like Queens a great success. Hence, if you are planning to move to Queens, hire one such company.